If you are visiting Milan and would like to have the freshness of mountains and lakes, then head over to Lake Como and you will never regret it! It is an ideal romantic getaway for couples with a mix of nature, quaint villages and sunset views over the lake!
We spent 3 days in Montemezzo (Northern part of Lake Como) and explored different villages every day.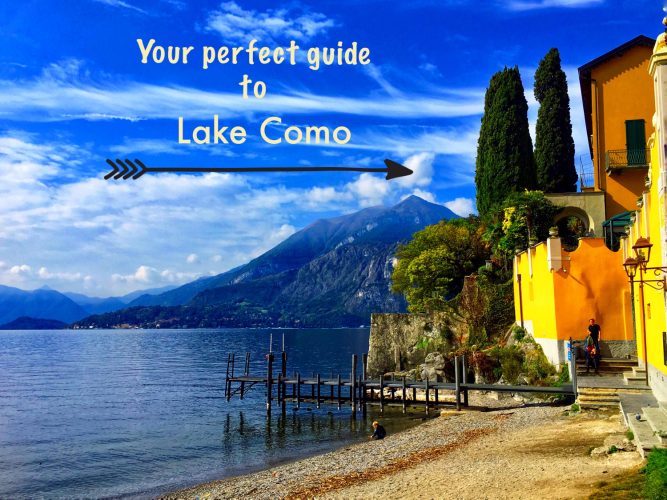 Getting to Lake Como
We drove with our own car but there is a very good network of buses and trains that connects you to almost all the major towns around Lake Como. Parking is a real hassle across these villages and hence make your you look for accommodation with parking options before you make the reservations.
Staying at Lake Como
We stayed in this charming Airbnb house up the hills of Montemezzo with the most spectacular view to the mountains and the lake. It was pretty much secluded and one has to drive through several serpentine loops to reach the destination but trust me it is worth it! If you are looking for 3 days of peace, relaxation and far away from the madding crowd then this is your place to be!
Here's a small video from our accommodation. You will fall in love with it!
If you are into mountain hiking, this place is a cherry on the cake as the hiking trails start right next to the house.
Things to see and do at Lake Como
My favorite part of Lake Como is to take a leisurely stroll across the charming villages – exploring the piazza, narrow cobblestoned alleys while taking tiny pauses at the gelaterias and cafes.
Ferry ride or boat ride is a must!
While at Lake Como do not forget to visit a local weekend Market at any of the lakeside towns for a plethora of cheese, hams, cured meat, fruits, vegetables and condiments.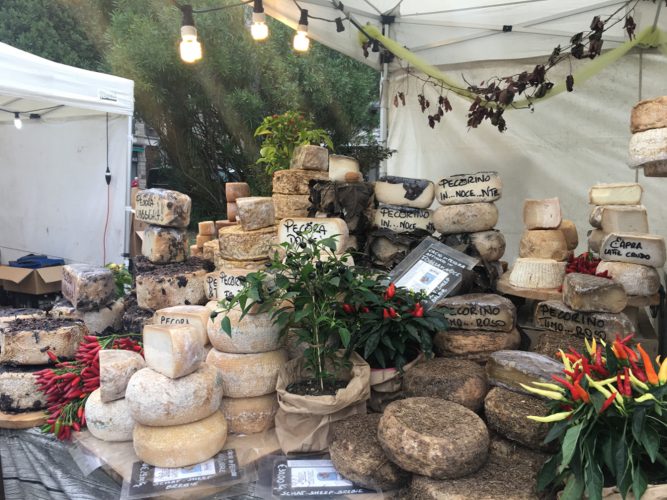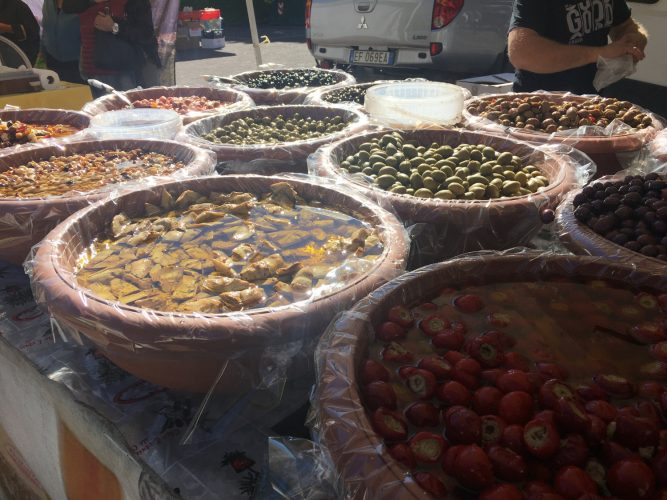 Lake Como is shaped like an upside down Y. On our trip, we will start on the east side of the lake, and drive up the coast to reach our various destinations on the west side.
Como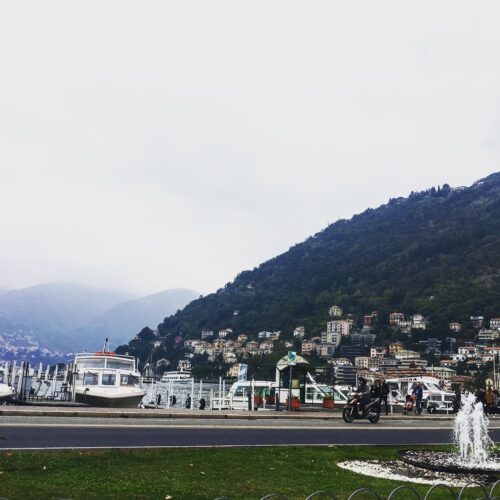 This was the first city we explored at Lake Como. It is the largest city on the Lake with a 12th century Citta Muratta – Historical Center with a beautiful Cathedral. It has much more of a romantic village feel than a city feel. It's the type of place where you could easily spend a 2 or 3 hour just by taking a stroll. The entire city center has a lot of historic remains arounds.
Como is also the shopper's paradise when it comes to designer boutiques and handmade leather bags and shoes.
You can also take a walk along the promenade with the beautiful lake and villas as a backdrop.
If you are looking for something peaceful, I would not suggest to stay at Como and rather opt for smaller towns.
Veranna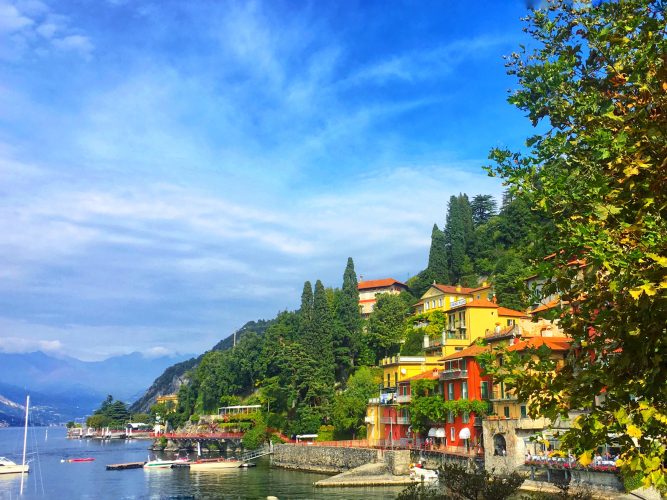 Veranna is the real jewel and one of the best of Lake Como attractions. While according to many travel blogs, Bellagio seems to be a hot favorite but I would strongly disagree!!
Pastel-shaded houses cluster around a tiny harbour just a few steps from one of the best-preserved medieval centres of the region. We spent a lovely afternoon here. Grab a nice sumptuous lunch with a glass of Vino by a lakeside restaurant and simply enjoy the surreal views. Afterwards, grab a Gelato and walk up the steep cobblestoned alleys and explore.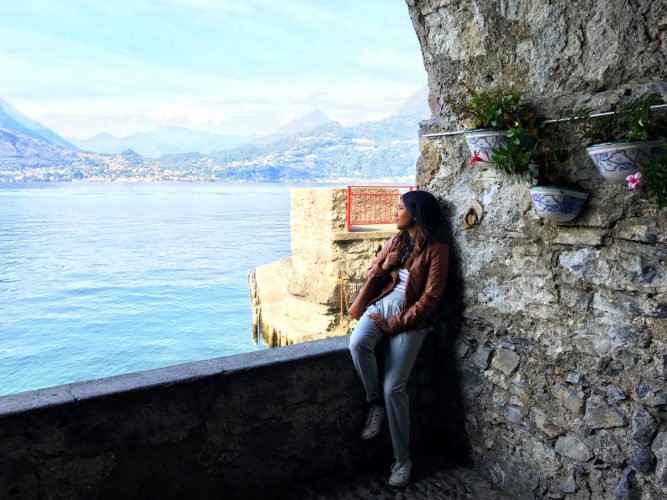 Mennagio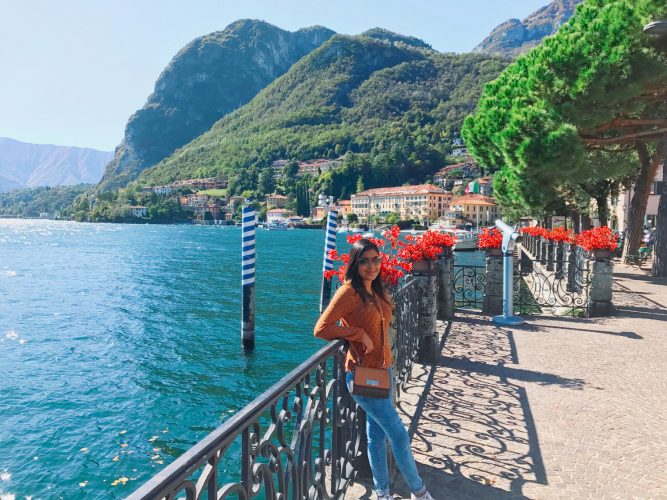 While you are at Mennagio, do not forget to walk along the lakefront promenade. I spent most of my time sipping espressos at a Cafe while enjoying the autumn sunshine. You can also take a boat ride. Mennagio is also well connected by ferry to Varenna and Bellagio if you opt for public transport.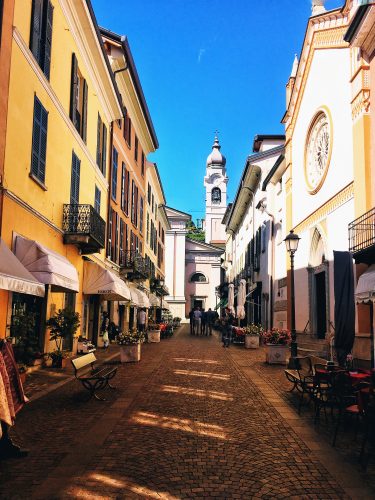 Montemezzo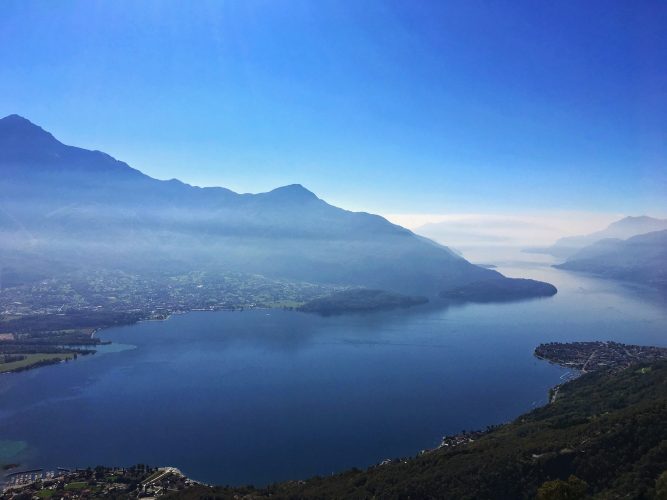 This place is perfect for nature lovers and hikers. We hiked up a moderate trail from Via Ai Monti (Montemezzo) up to the peak (3.5 hours). The entire trail was full of Chestnut forests and views from the top of the peak was unbelievable. I was simply awestruck!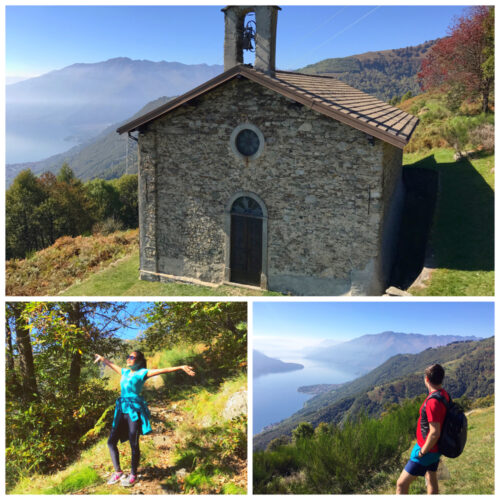 There are many other hiking trails and mountain biking trails to explore in this region from Domaso and Dongo.
Eating at Lake Como
There's no shortage of places to eat around the lake with several al fresco cafes and restaurants.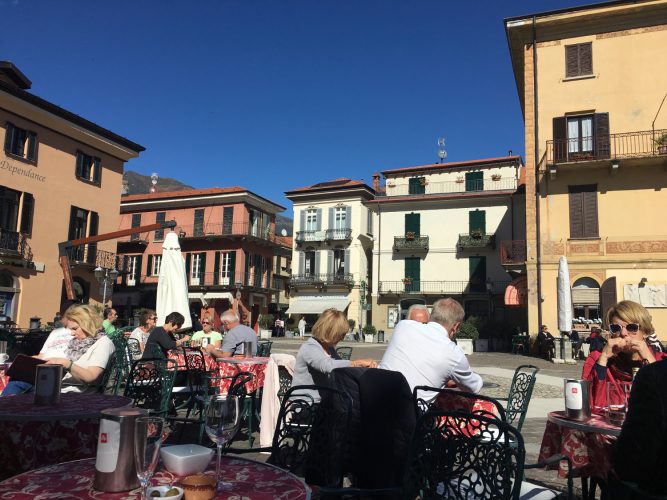 You'll generally pay more for a meal with a view so make sure you check out the dining options away from the waterfront, too.
Fish is naturally a speciality.
Visiting Time at Lake Como
The best time to visit Lake Como is from May to September. If you don't like crowds, visit during autumn from September until early November.
Conclusion
Overall, we absolutely loved Lake Como!! Add it to your next itinerary to Italy. The best part of Lake Como is its scenery. Everywhere you look, you will be greeted with amazing views. So find yourself a quite place and lose yourself to tranquility.
If you have already visited Lake Como, please share your experiences with me below in the comment section.