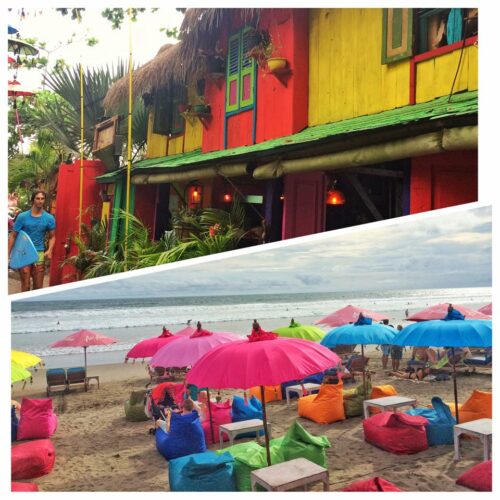 So we decided to go on a short weekend trip to Bali with four of close buddies. We were happy and proud of our cheaper flight tickets and the awesome deal on the villa (free airport pickup and drop, free breakfast, private pool, free tour around Seminayak). It couldn't get better than this!! But glitches start to impede my trip just a week before my travel.
Hindrance 1 : After carefully planning all my trips , just a week before Bali I realize that I have Europe Visa appointment scheduled four days before the Bali Trip and under no circumstance shall I get it back on time to make this trip possible. Reschedule was not a choice as all other slots were booked out. Panic attack!!!!!!! I was left with no option other than plead to the Embassy dude to process my visa at a fast-track. My stars got lucky and I had the passport on my hand just five hours before my holiday. Yohoo! Now no one can stop me from getting to Bali.
Hindrance 2: I quickly finished all my work for the week and called for Singapore's most trusted COMFORT CABS via online booking around 5.30 PM to be on time to catch the 9pm flight as I need almost an hour to travel across the island to reach the airport. "Taxi booking confirmed- taxi within 5-7 mins" – the app buzzed. I wrapped up and hurried to the office front gate and saw a random guy just hop onto my taxi and zoom of right in front of my eye. I start to yell and run behind the taxi but to my dismay it was far beyond my reach. I stood there almost baffled. It is almost impossible to flag a taxi from my office as it is in the middle of nowhere. However I again got fortunate! The sweet taxi uncle just realized that he fetched the wrong person and came back looking for me. It was indeed a thankful Thursday for me.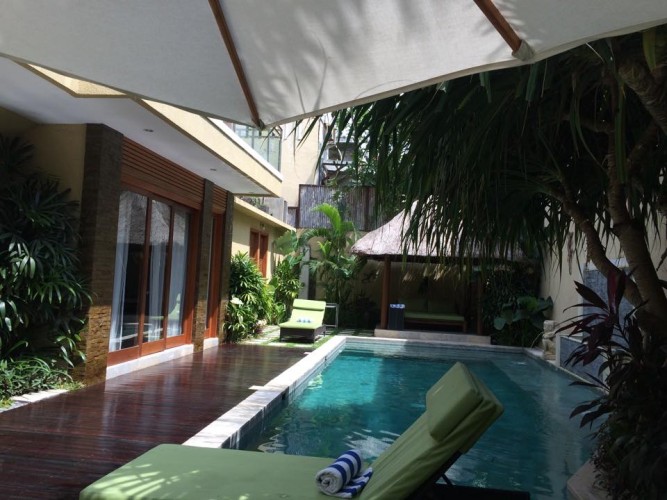 So finally I met my buddies at the airport and I kept my fingers crossed until we touchdown at Bali. Bali has always been refreshing to me. I was confirmed now that I am in Bali nothing can go wrong. I need to get my Bikinis and flip flops on and start to partay partay!!! Things were alright on the first day as we chilled by the pool, got ourselves pampered with massage, took a stroll in Seminayak and savored some local foodstuff. It was really lovely day with our friends as this was something we had planned and looking forward from a long time. We all opted to check out my favorite Ubud the following day. The exotic culture of Ubud has always been so fascinating to me and hence I advised my friends for a day trip to Ubud.
But……… my ill luck wanted something entirely different than this!
Hindrance 3 : A night before Ubud, I got this crazy attack of flu. I was down with flu throughout my trip and even now as I write this blog. Have been bedridden with cough, cold and fever since then. My super sweet boyfriend decided to accompany me as I lay sulking in the villa for the rest of the 2 days doing simply nothing but hoping every second to recover. We still comforted ourselves by saying that at least we are off work and chilling at a villa in Bali even though we missed out all the fun of exploring the place. But to my surprise, the game of bad luck was not over!!!!
Hindrance 4 : We checked out from our villa in the afternoon and decided to grab some grub before we flew to Singapore. There were not many cheap options in the airport and we decided on a Chinese restaurant. We have around 2 hours in hand before boarding so all the six of us ordered us a main course. The service was slow and we had to wait quite a long for our food. We girls had to wait for over 30 mins for our fried rice which was already annoying but to add to that my seafood fried rice was never delivered. How difficult it is to make seafood fried rice in an Asian country??????? I lost my calm and reprimanded the waiter for making seafood fried a difficult dish like Paella or biryani. After that all I wanted was to head back home…..
As they say in my Assamese tradition, nature alerts us with premonition. I got several but ignored it all to embark on my journey. The trip had several pitfalls but I was glad that it didn't affect anyone else as it was exclusive to me!! Haha.
The aim of my trip was not solely sightseeing but rather to hang out with my buddies all day long. Our busy schedule in Singapore doesn't permit us that luxury. I am glad that I had a really good time unwinding with them. Hence mission accomplished!!!!!!!!