PARIS –  As proclaimed by Millions as the city of Love is indeed one of the amazing cities of Europe. With its instantly recognizable architectural icons, delicious cuisine, chic boutiques and artistic vibe it is for sure a place worth a visit in a lifetime. My Fiancé' and I was in Germany to attend a friend's wedding and hence we decided to explore Paris for 2 nights.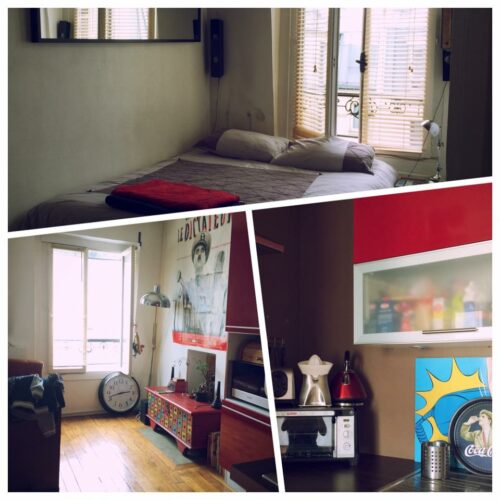 Paris' grandeur is inspiring but what I love most about the city is its intimacy. Every little quarter of the city has its own story to tell with its own evolving character. We got ourselves a lovely little apartment through Airbnb in one of the old French quarter at Malaise. The house was petite and perfectly equipped with all necessities well suited for us.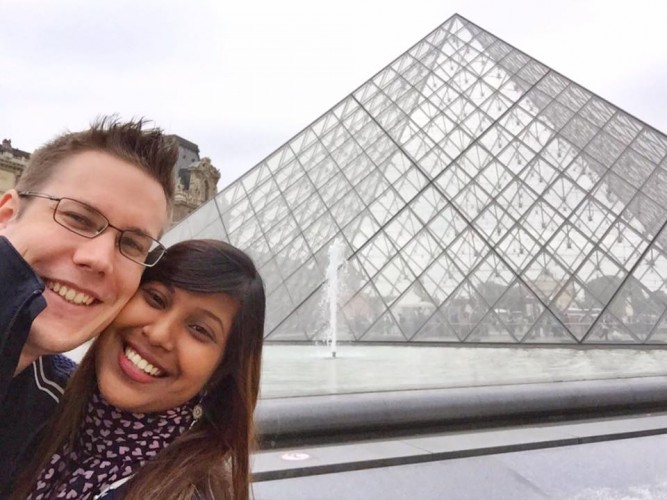 Sightseeing : The cloud piercing wrought iron Eiffel Tower was on top of my sightseeing list. On our very first evening we headed straight to the iron spire to catch a glimpse of the tower while it glitters for 5 mins every hour after sunset.
It was indeed very romantic! We also made a day trip to the Eiffel Tower and just relaxed in the adjoining park enjoying the stunning view of the Eiffel tower.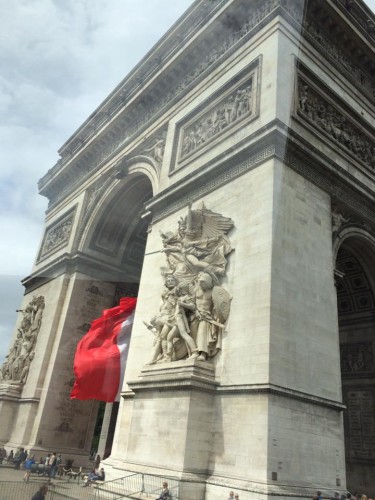 We took a long walk along the glamorous avenue of Champs-Élysées mushroomed with luxury shops on both sides of the street until Arc de Triomphe. The gargoyles at Notre Dame cathedral,the artistic louvre, and the lovely bridges spanning the Seine river was beautiful on the sunny afternoon. We walked along the Seine hopping around the makeshift shops with a green metal roof selling second hand books and quirky souvenirs. We got ourselves a tiny lock and just like every couple we tied our lovelock on one of the love bridges on the Siene river. We spent the second evening observing the sunset from the hilltop at Sacre Coeur Basillica located in the Montmartre hill area, Northern Paris. It provided a gorgeous view as the city embracing the twilight.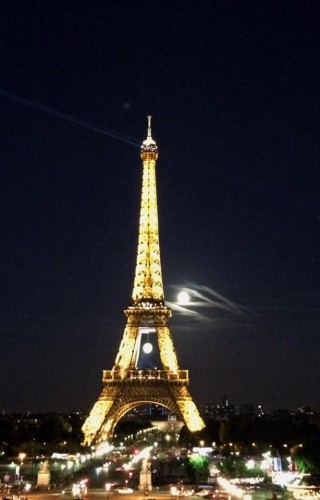 As per our friend's recommendation we opted to tour the Paris city through the hop-on hop off bus which was really a good choice. We had the whole day ticket to cruise through the prime architectural building and palaces.
We commuted mostly through the Metro which was very convenient. The only drawback is it was kind of fetid in the underpass from time to time maybe because it's pretty long-standing compared to Singapore's MRT.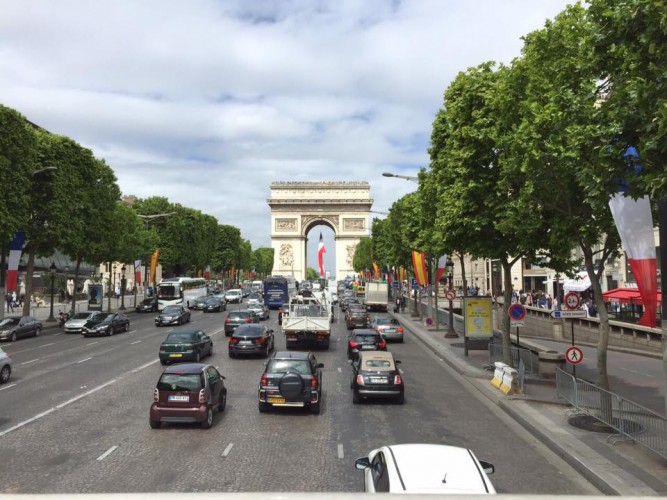 French Cuisine: Paris' dining is iconic. France's reputation for its cuisine is world acclaimed. Whether it's a cozy neighborhood bistro or a Michelin starred restaurant, every single place takes their pride in exquisite gastronomy. Ranging from countless selection of patisseries, boulangeries (bakeries), fromageries (cheese shops) and Carrefour loaded with affordable gourmet cheese and wine galore it was a total foodgasm for us. We prepared our breakfast with bauguette, cheese and cold cuts at home to start the day with. We also tried Foie Gras and it was a sheer delight except the process of making it sounds disgusting! ( google it!).I love the colorful French Macarons and packed a few back home.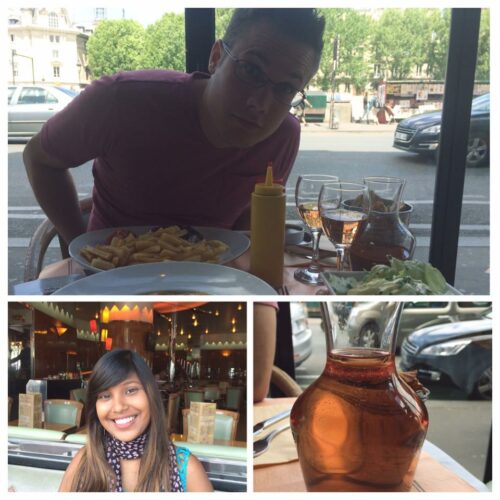 Shopping : Paris is the fashion capital of the world and Parisians are synonymous with style and swag. The uber haute couture shops along the Champs-Élysées is good for but is only applicable for window shopping for me specially because it costs a fortune. The city is filled with all sorts of shops- designer boutiques, luxury outlets, quirky vintage stores, resplendent art nouveau department stores and many more. I always read that it was an Asian thing to go on a total luxury shopping spree in Europe. To keep myself with the flow I also decided to get myself a Longchamp bag( the only brand within my budget). We headed to the gigantic shopping plaza – La Fayette and I was jaw dropped to see the never ending zigzag queue in front of every Gucci, Prada and LV outlet. I literally had to queue for over half an hour to enter the Longchamp store. It was a total hell broken loose with tourists that the mall rather looked like a wholesale discounted outlet rather than a luxury high end shopping center. I felt really lucky to have left the place within an hour. Yayy!!!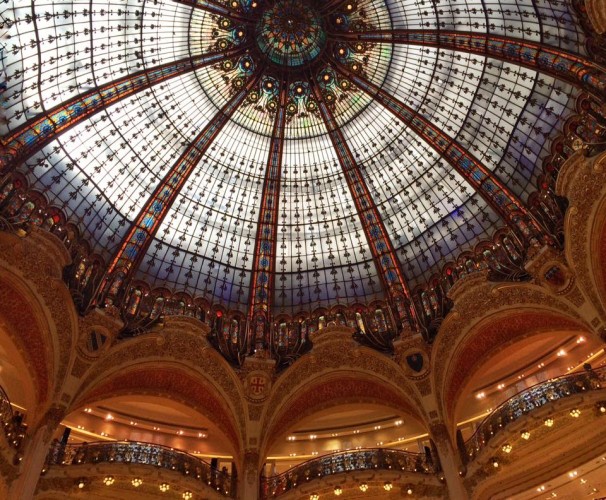 Paris is the city of love, art and fashion. One weekend or a couple of days in Paris will be enough to make you blend in with the charm of the city.