A newbie in the ever growing Café list of Singapore, Paddy Hills is the talk of the town especially among avid Instagram lovers. Nestled in the quieter sections of the city along South Buona Vista Road far away from the madding crowd of the city , this place has won a special place in every customer's heart by its Asian-Australian fusion plated dishes, gourmet hand brewed coffee and not to forget some innovative cocktails.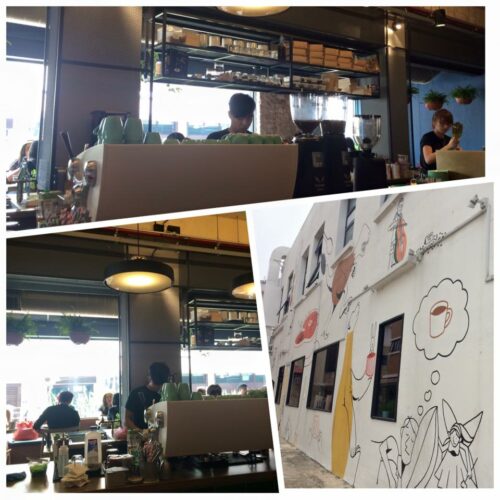 Since I live in the west, I always hunt for good food places to explore in my area and "Paddy Hills" hit the bull's eye. My husband and I decided to give it a try over a nice Sunday brunch date after reading countless reviews about this place.
I loved the rustic interior with old school red bricked walls and the bronze bar counter which gave a very idyllic touch to the entire concept. There is plenty of natural lighting inside the café – extra brownie points for that. It is quite spacious and the coffee bar is located right in the center of the café. You can watch the barista in action creating some lovely hand brewed coffee while you relish your unique dishes.
The place was crowded when we arrived around 1.00PM. After having to wait for around 10minutes we were escorted by really friendly staff to our seats. We were presented with an A3 sized menu with a wide variety of selection based on breakfast, lunch and dinner. Recommendation for the Breakfast menu includes Berry Ricotta Hotcakes and Quesadillas whereas for lunch menu, there is The Maze and Golden Man Tou Sliders. One good thing about this place is the huge plate size and moreover all their prices are charged in Net (they do not charge GST). I do agree the prices are towards the higher end but it's totally value for money for such gastronomic food. Please bear in mind, you might need to wait a little longer for the food to arrive but trust me its worthwhile.
I would totally recommend this place if you are a foodie and believe in trying new aesthetic dishes or you love to chill over a cup of coffee or quenchers in a lovely & cozy atmosphere. If you are one of those Instagrammers, this place will totally reserve a permanent seat in your picture gallery. So go check it out!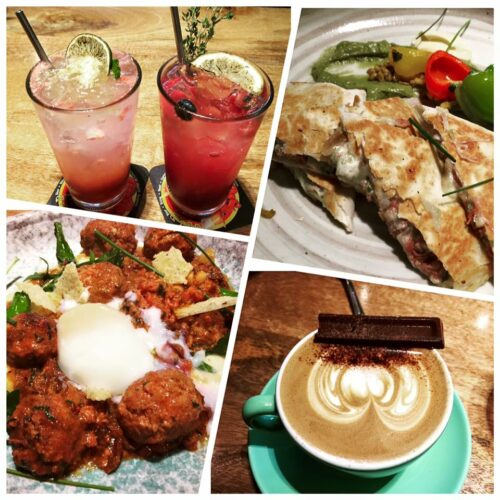 Location: 38 South Buona Vista Road
How to reach: Take bus 200 from Kent ridge MRT station or Buona Vista MRT Station
Price range: $25-30 per person
Style: Rustic, Aesthetic
Cuisine: Asian-Western fusion