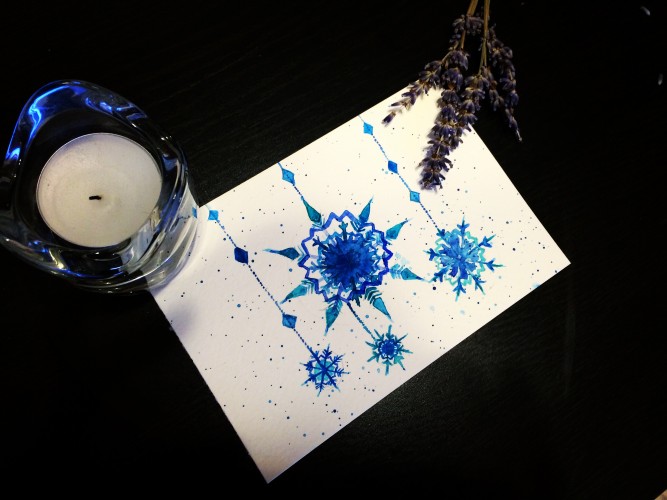 Continuing my fascination with Christmas cards, I created a new watercolor super easy snowflakes painting in this tutorial. It's got pretty blue hued icicles. And the best part is you can create a similar one which can be used on your favorite DIY project.
I really love watercolor as they are so complimentary to each other and yet so distinct on their own. Ok! Before I start to annoy you with my long lecture on my absolute love for water color lets get's started people!
Supplies: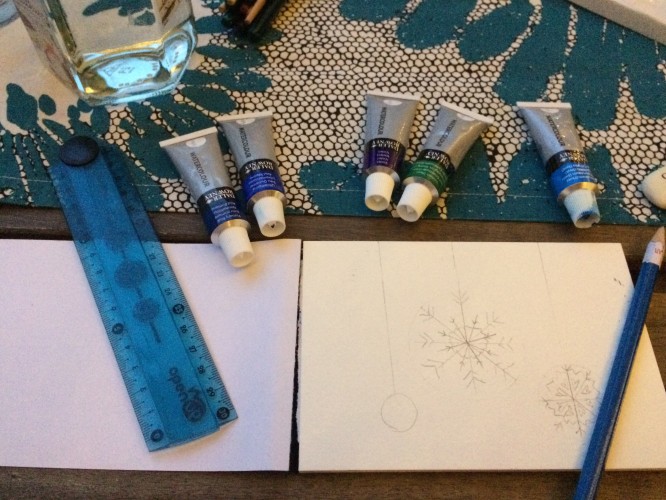 Watercolor postcard
Water color paints ( Daler Rowny ) – Primary Blue , Ultramarine, Violet and Vrindian Green
Water color brush ( I used fine brush 0,1 and round brush 2)
Palette
Water
Steps: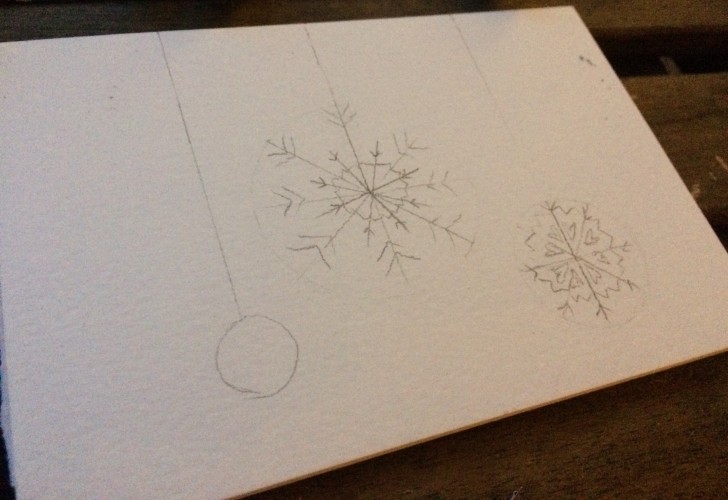 Trace or draw four rough circle in pencil (very lightly)as an outline for your snowflakes in different diameters and at different height ensuring that you cover the card. Start with making 8 spokes insides the circles. These would be the hands of your snowflakes.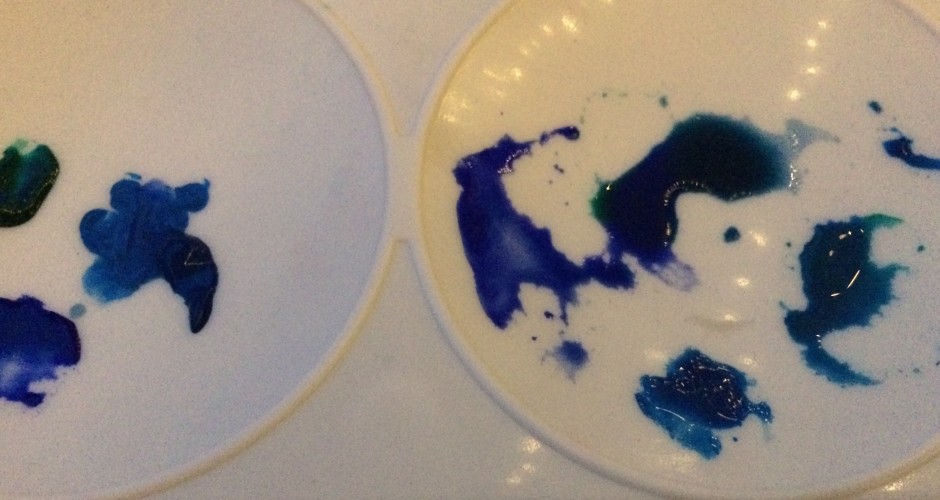 I mixed and matched the colors on my palette to get the different shades of blue and bluish green as we don't want our snowflakes to have the same color everywhere. Start with your brush sized 1 to fill the larger spokes and use the finer brush for more detailed structure.
I created a darker center of the biggest snowflake by mixing violet with Ultramarine to augment an icy effect. As we approach out wards the lines connecting the hands of the snowflakes can be made lighter greenish which I achieved by mixing tinge of Vrindian Green with primary blue and lots of water.
When the initial colors were dry, I painted veins on it with a darker shade of their respective colors. However, you can paint in any way you wish.
Now its time to create the rain drop effect – I created dotted lines connecting the snowflakes to the top of the card. I made sure I mix and match the paint as I creat the dots. I wasn't much satisfied so I added some larger diamond shaped drop intermittently for a more pronounced effect.
I love to splatter colors on my painting. To finish I splattered the rest of the paint using a size zero brush once it was dry.
I hope you liked this tutorial. Please feel free to share the suggestions in the comments below.
Cheers
Drish