Phuket has always been my first love when I think of a quick weekend escape to the beach. My friends and I wanted to keep this trip as a nice and tranquil getaway; hence we were looking forward to explore an island which is not infested by the madding crowd. After surfing through the countless pamphlets in the travel agent's office, we decided to go on a day trip to Ratcha/ Raya Island. Racha Yai island, also called Raya or Raja island is about 20km south of Phuket with azure blue water and white powdery sand. This island is popular for day trippers as it is located in close proximity to Phuket. We were transferred to the Chalong Pier terminal via a minibus to get a speedboat about 45 minutes away. The sun was playing hide and seek and we did pass through some rain showers on the way but we kept our fingers crossed for sunshine. And guess what! The island embraced us with flawless skies, lots of sunshine and crystal clear waters. We spent the first half of the day at the Patok bay which also includes the floating landing pier. Our Trip included the option of snorkeling, however as the motto of the trip was "chill and be lazy" we decided to opt out of it. All we wanted to do in soak up in sun, sea and sand.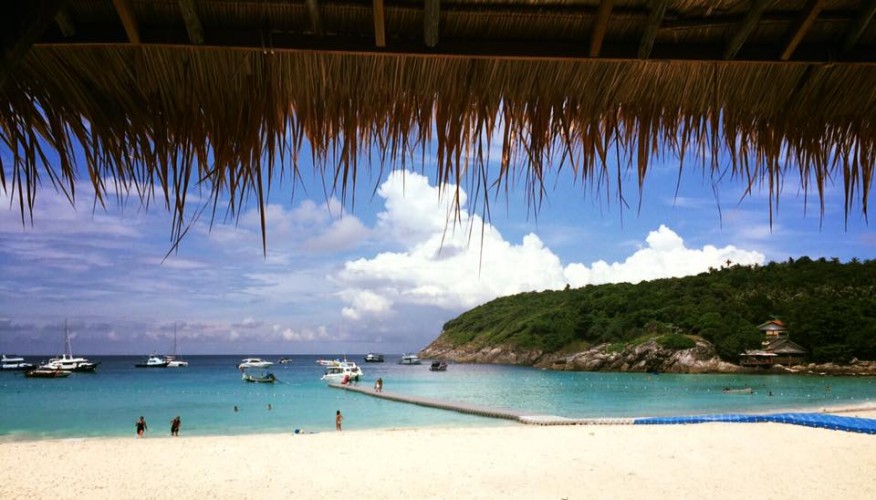 I must say the water at Patok bay is a bit murky at this time of the year (May to Nov) and we did not see much of aquatic fauna. The sand on this beach was indeed powdery white. We took a dip in the ocean and posed for our Instagram feeds. The beach was not so crowded and so that was a breath of fresh air.
I am a bit spineless when it comes to swimming in the ocean. I bet my friends had a lot of entertainment while I was fighting life and death with the little waves. My survival strategies includes hugging the nearest person just like a koala bear and it is not so pleasing for the person. Haha!
Our tour also included lunch at the Raya Father resort. It was located at a distance of 5 minutes walk to the center of the island. The island has some local residents – Monitor Lizards and water buffalo. We spotted a few Lizards on our way for lunch but little did they care of our presence. They were busy sun basking. For lunch we had the most sumptuous homely Thai food ever– Tom Yum Kung soup, Basil chicken, sweet and sour fish, papaya salad and coconut water.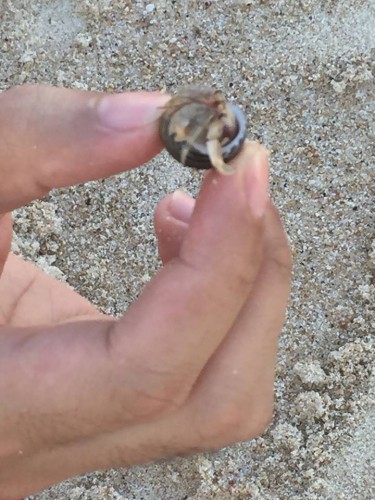 The island has many bays which is accessible by a little trekking. Post lunch we decided to take an afternoon stroll island to discover the east side of the island called the Ter Bay. Surprisingly the water was so clear that and we could spot little tiger fish and sword fish swimming around us without using any snorkeling gears. The sea was calm and it was perfect for that lazy afternoon dip. This place must be ideal for divers and snorkelers too.
Overall the entire island island is rather laid back and we can see not much touristic developments yet apart from a few resorts. It is indeed very photogenic with its peaceful & rustic charm. I would definitely recommend it to someone looking for an easy escape to a little pristine paradise far away from the hustle bustle of the other touristy islands around Phuket.