Most of us started drawing and painting when we are kids. Back then materials and tools were not so important for us. Any pencil and some papers would do the trick!
As I grew up to love and create artworks, there are a few art tools and materials that I cannot do without. I am sure every artist be it beginner or professional are obsessed with their set of art tools which they use every single day. Today I am going to proudly present my 5 most essential art tools and supplies.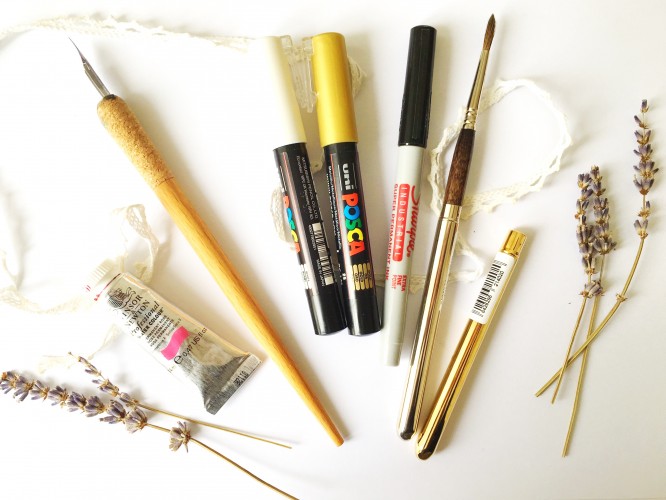 (This post contains affiliates)
1. Paint Marker with medium tip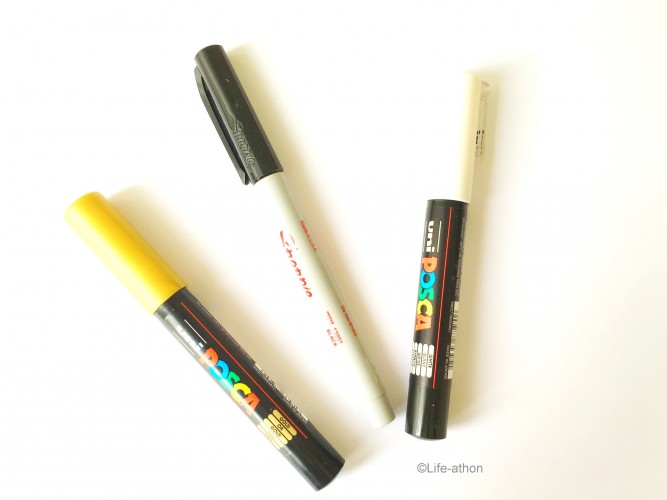 Sharpies are my best friend and who doesn't love Sharpies?? They come handy when you want to doodle on any kind of surfaces. It is my absolute favourite for hand lettering on wood or glass panes. It is a must in every artist's stash. My another new found love is Uni Posca PC 1M paint markers. They are so opaque and fade resistant and hence are perfect for long lasting artworks. You can create signages, wall art, dishware art to pep up your home and any parties.
2. Daler Rowney Langton Prestige paper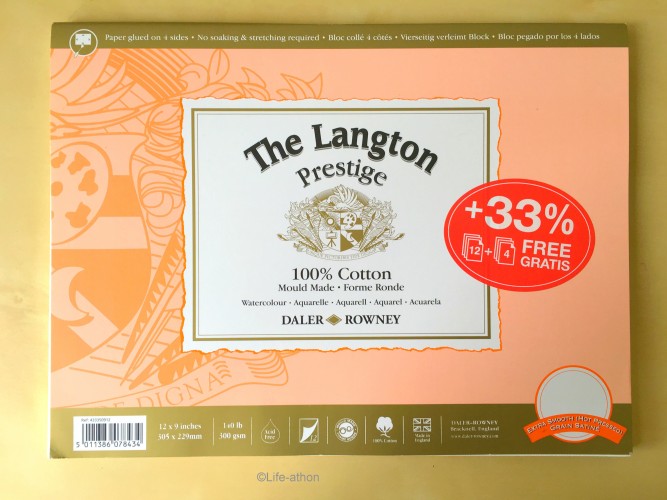 Daler Rowney Langton Prestige watercolor paper is my top choice when it comes to detailed watercolor illustrations. I love to paint my florals on this kind of paper. Hot pressed papers are generally with the least amount of grain and creates a neat look. However I would not use it for my everyday watercolor practise as it is a bit pricy. I would totally recommend Daler Rowney cold pressed watercolor paper for daily use.
3. Escoda Kolinsky Brushes
I have a never ending stash of brushes but Escoda Kolinsky brushes are the ones which I use almost in every illustration. It holds proper shape and water perfect to create a nice wash or detailed painting.  Another great advantage of these brushes is that come enclosed in gold or silver in travel kits which makes them extremely easy to travel without destroying the brush tips. However I want to add Silver black velvet round brush to my stash. They are expensive but is a must have in every artist's collection.
4. Permanent Rose Winsor and Newton Paint.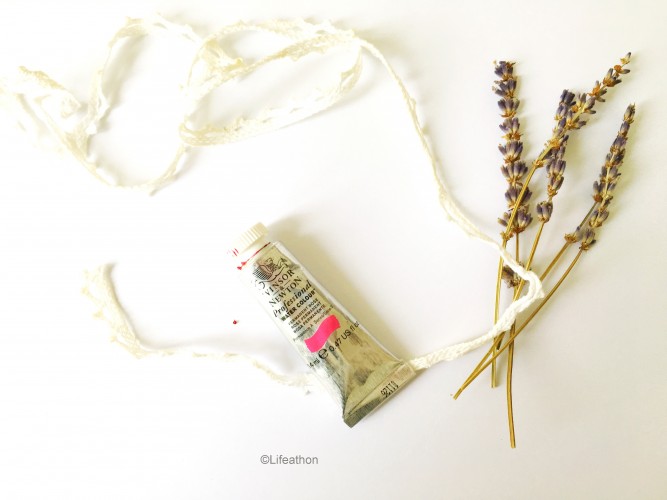 My go-to paint color for almost everything is Permanent Rose by Winsor and Newton Cotman Watercolor . I am in love with the color that sometimes I feel like creating candies out of it and popping it in my mouth. I love its texture!! This color is perfect to create any sort of floral illustration and it makes the painting look vibrant. It comes in 5ml , 14ml or 21ml tubes.
5. Nikko G nib
Nikko G is a star in my nib collection. It has been strongly recommended by Lindsey from The Postmansknock as a beginner's ink. Its pretty strong  and at the same time flexible so it will help you to learn calligraphy with a ease. As a beginner myself, I love it to bits because of its versatility.
These are basic supplies that I need handy to create my artwork.I simply cannot do without them. What are your favourite art supplies? Do share with me in the comment section as it will surely help me extend my  never ending stash.
Cheers
Drishti