This is my first calligraphy tutorial and hence I decided to start with Faux Calligraphy. This is what I started with when I embarked on my calligraphy learning journey and I am still learning everyday and trying different surfaces and inks. Faux calligraphy is perfect for beginners to practice the strokes and also to get a basic knowledge of cursive writing and lettering artillery. And you know what, the end results will look the same like real calligraphy! hush hush!!!
White ink always stands out bold and vibrant on any coloured paper don't you agree? So get a coloured cardstock, a pencil and  a white gel pen and lets get started.
Supplies: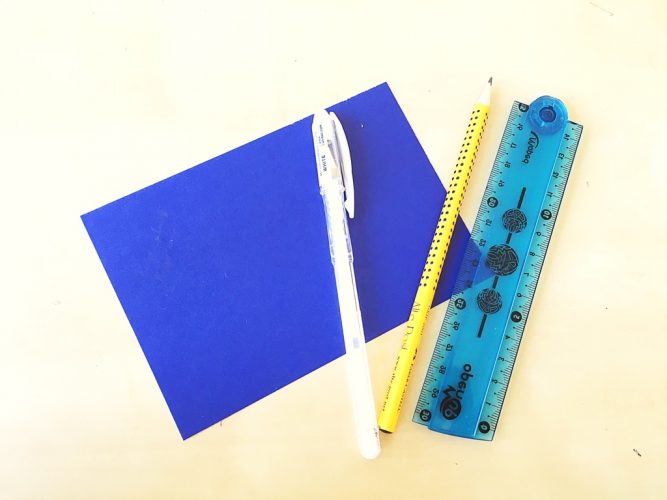 Coloured card stock
Pencil
White gel Pen ( I have used Unibazl white gel pen)
Steps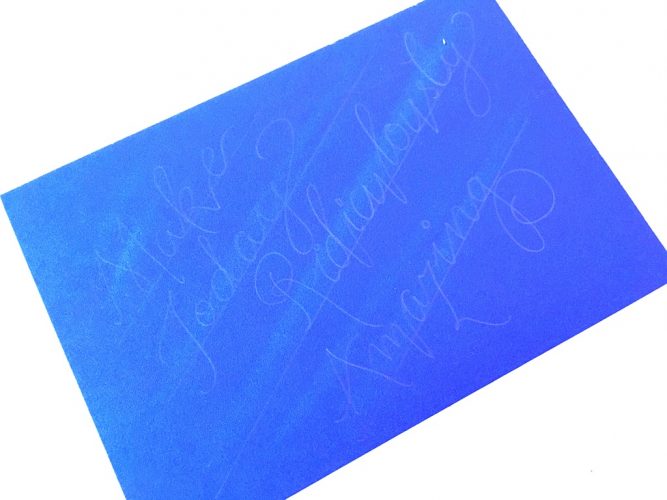 I have chosen the words " Make today Ridiculously amazing" as it is very positive phrase and reminds us to be fabulous everyday. Firstly use a pencil to write your words on the paper. Make sure you space them carefully on the paper to equalise the negative spaces from all sides. Use a ruler to draw lines if needed. I wrote my words diagonal to the paper to create an artistic touch.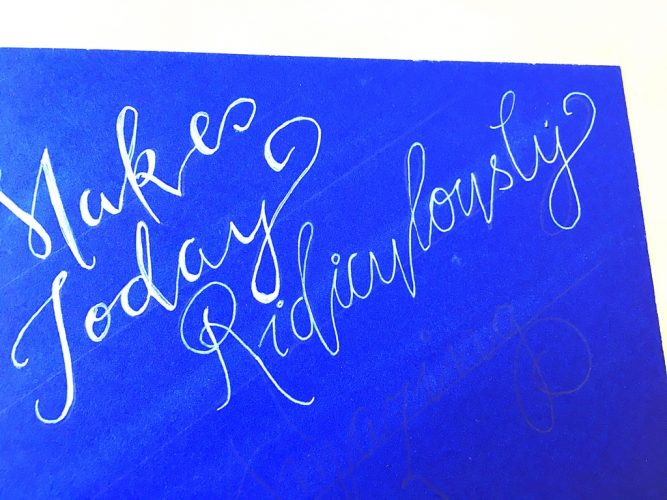 Next trace over your pencil with the white gel pen as I have shown in my word " Ridiculously". If you compare this word with the rest of the two words you can clearly see that I haven't yet worked on the downstrokes. How to determine the downstokes? Its simple, its the part of the letter which you generally drag you pen down while you create. Just draw parallel lines to all your downstrokes.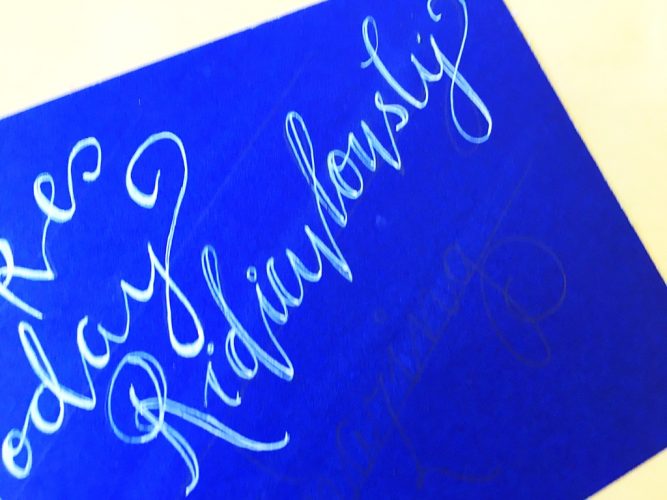 Now simple fill those gaps with the white ink and make sure your merge the thicker downstrokes with the thinner upstrokes creating tapered ends while merging.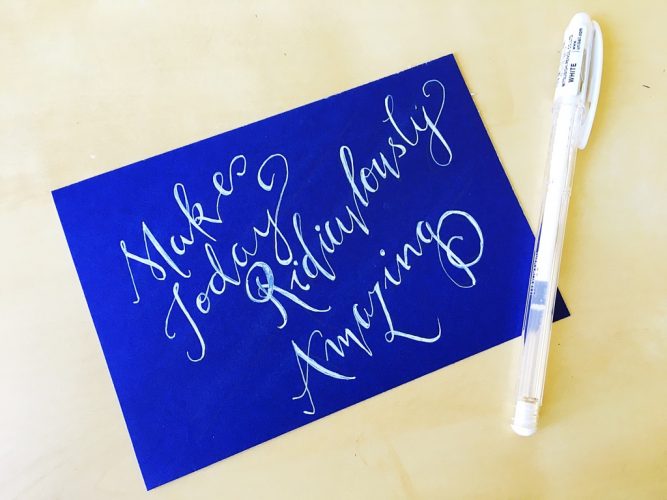 Once you are done, make sure your erase the pencil guidelines. and tada!!!!! You have created your first amazing piece of calligraphy.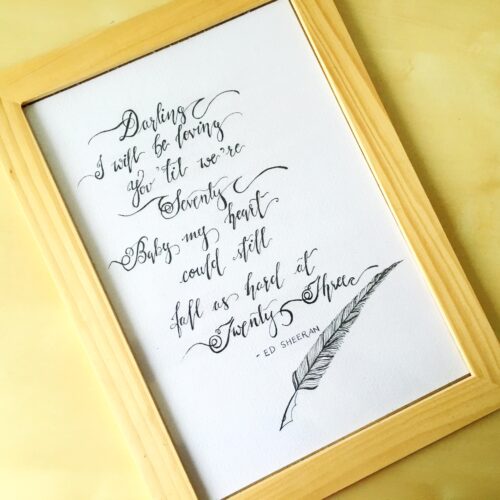 This beautifully handwritten piece of faux calligraphy rests proudly on top of my chest of drawers. Doesn't it look beautiful?You can gift your first handwritten work to someone you adore or you can proudly hang over your desk to constantly remind you how amazing you are!! Happy writing!