I have been recently so deeply fascinated by antique doors. The inner city of Freiburg has some magnificent doors dating back to 18th century. These vintage wooden doors in rustic colors, intricate carvings, embellished with floral and botanical motifs were surely designed once to install a sense of elegance and awe. Today these doors create a historical vibe proudly reminding us of the times of the past. I definitely had to re-create these doors and color them to create my fantasy door. And I also wanted you to enjoy this process and be an architect of 18th century-Europe and color and design your own vintage door. It is super artistic!! I have a free downloadable colouring page of the door for you to fill in.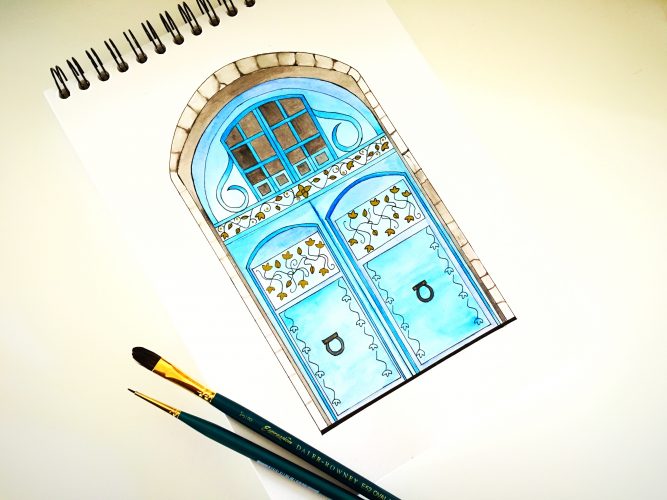 Supplies
Printer of choice
Watercolor A4 size paper
Watercolours of your choice
Process to download the coloring page
Download the free printable by clicking the link " Download Free Printable – Antique Door" below. A tab will open with the image. You can download by clicking the "arrow" button on top.
Download Free Printable – Antique Door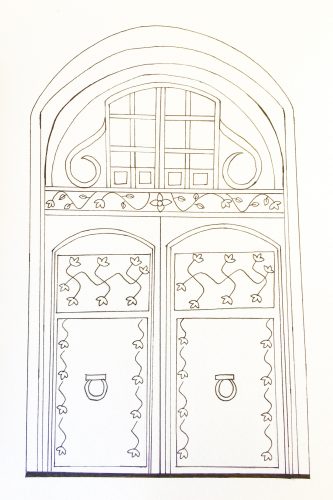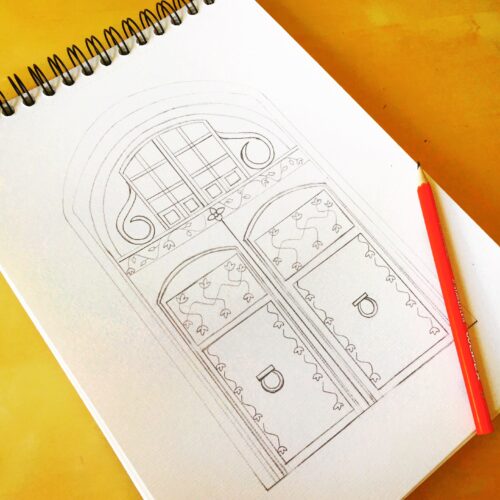 And then let your imagination run wild!! Add colors and designs, motifs to create a dream door! You can definitely use the below image as a reference. Blue doors are my favourite and I also added a few botanical motifs in gold to create a richer look. What do you think??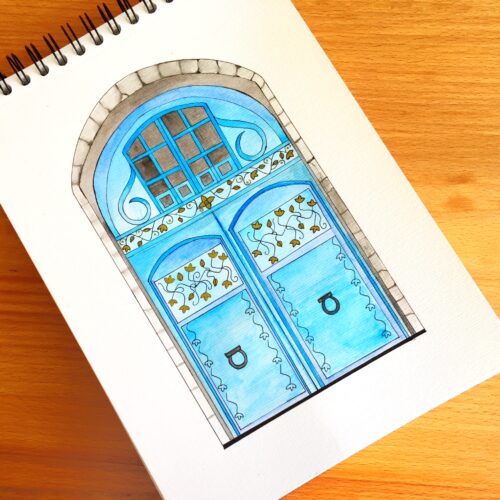 I hope your would enjoy to color something totally different as much as I did. Do share your pictures with me at Instagram by tagging me with #Diylifeathon. I would absolutely love to see it. Also do let me know if you are interested in such colouring pages to help relax and unwind and at the same time be creative.
Cheers