Today's Freebie : Nursery printable is very close to my heart. I had originally created this artwork for a dear friend and a soon to be mother to a cute little baby boy. I decided to create a whimsical rocking unicorn in serenity blue and golden yellow.  I love unicorns and as a child I believed unicorns are real and wanted a pet one. Sadly it was only an imagination!!However this little unicorn turned out to be so cute that I decided at once to give it away to all you lovely people as a freebie.
If you are a mother to a little boy and looking for a nursery room decor ideas, then it may be a perfect find! All you have to do is to download, print and frame. You can also use this adorable print version of the Nursery illustration as a card or a banner for a perfect baby shower gift.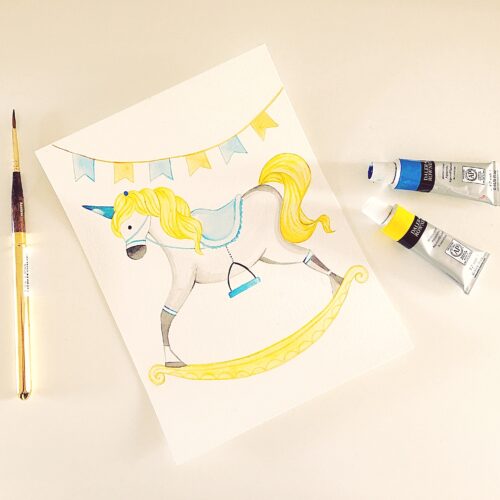 Process
Download the free printable by clicking the link " Download Free Printable – Nursery Art" below. A tab will open with the image. Click on the "arrow" button on top. Scroll down to see the artwork.
Download Free Printable – Nursery Art
Print it on A4 sheet. Since the image is A5 size, it will be located at the lower side of the A4 sheet. You can fold it once at the center to create a tented card.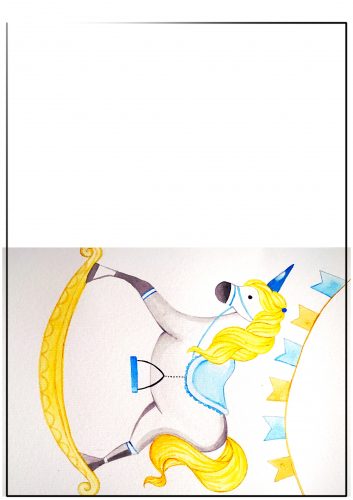 And then either frame it or use it as a gift.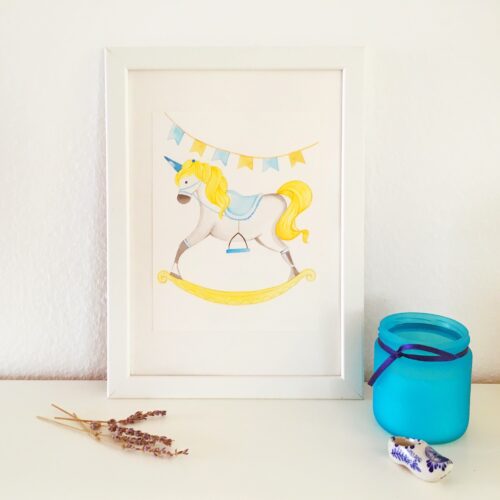 I hope you liked this little creation! I added a personalised message to the card and tied the card and the note together using a ribbon and secured using a monogram of the couple.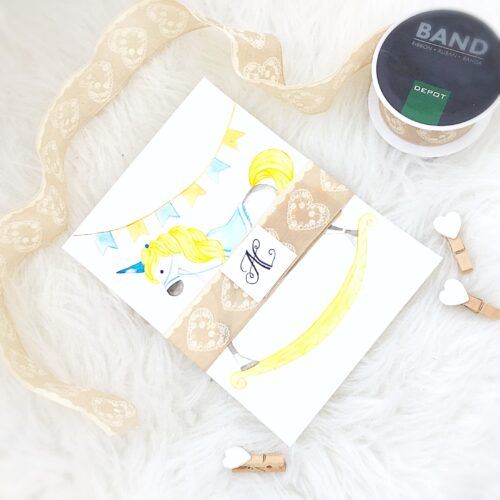 If you would like to custom create a Nursery Printable for a little one, just message me on the comment section below and I would get back to you.