As much as I love decorating and love being the perfect homekeeper, I have to confess that my house doesn't look so tidy everyday. But if you are expecting company over and getting overwhelmed with the stuff you need do to make your home Visitor ready within an hour well take a pause because Life-athon studios have come up with 5 easiest steps to help you prepare your house in less than an hour to amaze your guests.
The Entrance – First Impressions
The foyer and entry ways are often the smallest and least used space but should not be neglected.
Clean up the entrance and make sure shoes, dirt or both are totally out of sight. Make sure there is enough place for purses and coats to hang in your hanger. Provide a door mat so that guests can wipe their shoes before entering the house. A tidy, well-tended entrance let guests know that they are welcomed.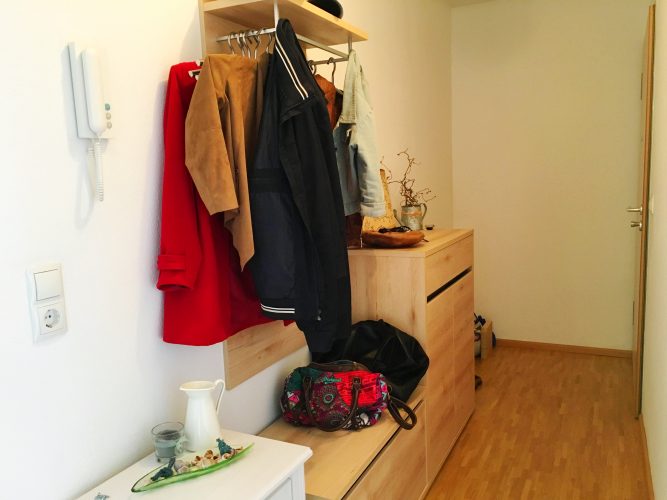 De-clutter your living room
Since the guests will be spending most of the time in the living room, it is important that you it clean up quickly. Straighten the carpet, clear off coffee table, pick up toys if you have kids at home and lastly sweep or vacuum the main areas of the living room. Add some fresh blooms if you have.
Do not forget to open your curtains and blinds to let the natural light in. Natural night makes the house look bigger! Remember, to prepare your home quickly, you have to be a fast cleaner. So, no-nonsense and additional cleaning! Focus on the main areas.
Clean up the bathroom
Now move to the bathroom and use wet wipes to clean the surfaces, give the basin and the toilet a quick scrub. Make sure the floor is dry. Remove used cloths clutter and throw them in the laundry bag. Stash up your cosmetics and toiletries  on the rack neatly. Ensure to put up fresh hand towels for the guests. For some fresh smell you can also keep some scented candles in the bathroom. So let your bathroom sparkle!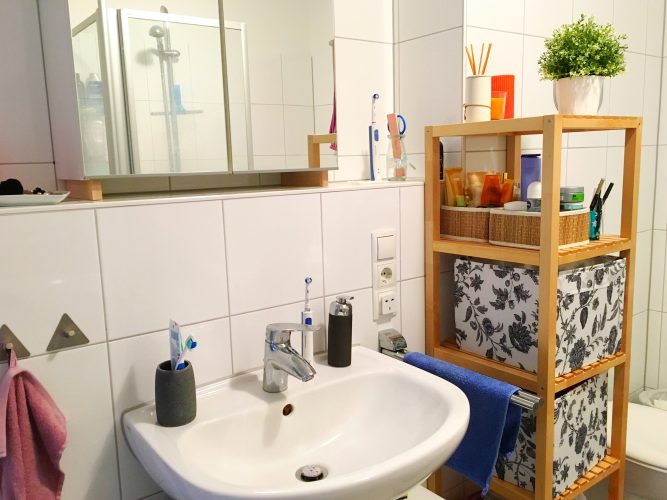 Highlight your assets
Candles and lighting transforms any space by adding intrigue, warmth and a cozy ambience to a home. They also smell wonderful! Light can be used to highlight some important areas of your room and mask the imperfections. So play around with it. I also light a lot of tea light candles and lanterns in my balcony along with a string of fairy light. I always avoid overhead lights simply because low lighting makes people comfortable and creates the perfect atmosphere to chill and unwind.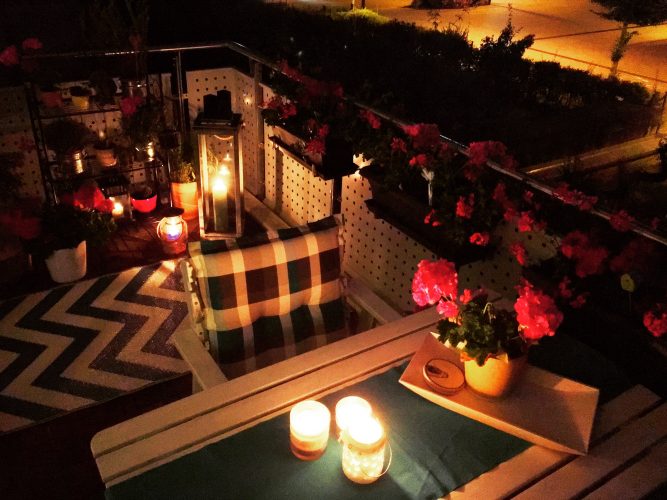 Now lets put up some finishing touch to the house. Set your table with place mats, glasses, crockery and cutlery that you intend for the guest and put on some music. Mentally prepare what drinks and snacks you can offer your guests.
Look around! Doesn't your house look stunning within an hour and visitor ready?
Act like the perfect host
Now that you are all set, don't forget to get yourself ready as well before the guests arrive. As a host you definitely need to look your charming best. Catch a deep breathe, wipe off your sweat and freshen yourself up. Be ready to welcome your guests stress-free with a smile on your face and a happy heart and home!
These simple 5 tips teaches you to appreciate your hard efforts and making the whole process more enjoyable and even more quick the next time you do it. While it is important to have a presentable and inviting home, it doesn't have to be perfect, because chances are it will get messed up pretty quickly, and you're just going to have to clean it all up again later. Therefore focus on being good host and enjoy time with your guests.
Do not forget to share these tips with your friends so that everyone can enjoy having a stress free cleaning to make their home visitor ready within an hour.
Cheers