I always love to read life experiences of people as it deeply inspires me to do something worthwhile in my life. Instead of a tutorial, today I am going to share with you about my journey into the world of calligraphy and secret tips about how I learned calligraphy.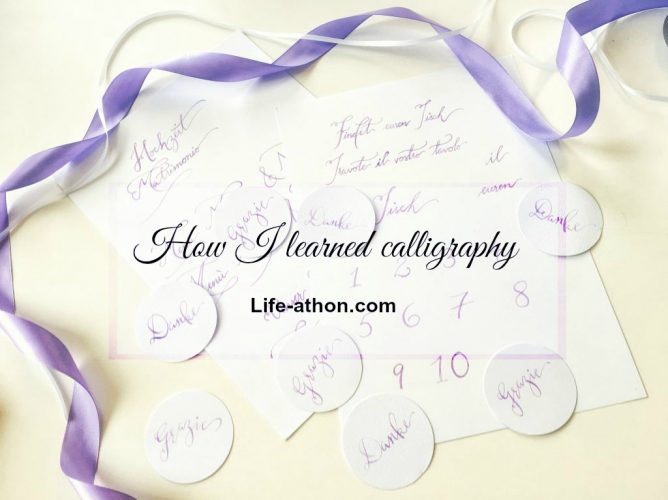 Why did I want to learn calligraphy?
I've been great with my handwork for as long as I can remember – drawing, painting, sketching, lettering. It all started with Instagram when I started following a bunch of calligraphy artists for my wedding inspiration and was totally awestruck by their works.  I got a little carried away with DIY on my own wedding. And it was fun!!!!! This inspired me to try out Calligraphy as a new Hobby and guess what! last Christmas my loving husband gifted me a calligraphy set. And so I finally took the plunge and started practicing. Once we moved to Germany early this year, I have had plenty of time to venture into my new hobby and to learn more about it everyday.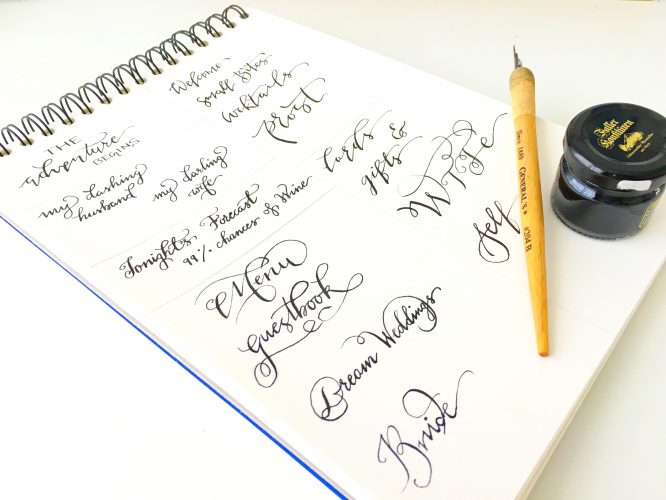 How did I learn calligraphy?
I am a self taught calligraphy artist and back then my only regret was that I had no idea how to do calligraphy with dip pen. The fantastic book "Modern Calligraphy" by Molly Suber Thorpe helped me set up the basic foundation. This book is a must have for every beginner. It has so many amazing tutorials and projects to create stunning wedding invitations, thank you cards, gift tags, and more. You can buy your book by clicking here.
I came across inspiring IG feed of several calligraphy artist and one had really struck me – Lindsey Bugbee from Thepostmansknock. Her tutorials are so easy to follow and one can get a plethora of information about developing calligraphy skills, supplies and techniques on her website. I think I have read some of her tutorials for hours admiring her calligraphy skills. She is a true inspiration for self taught artist like me.
Then I connected with various online calligraphy communities in Facebook and Instagram to participate in writing challenges, share tips and involve in discussions. This really helped me  to soak in every bit of calligraphy be up to date with the latest information.
I started adding more supplies in my stash and started trying out new styles, fonts and techniques and trust me I was high on calligraphy.
What is the process of learning ?
To be very honest, I started with faux calligraphy to get a basic grip about fine writing. I documented my process of learning and shared it through a Tutorial in my website.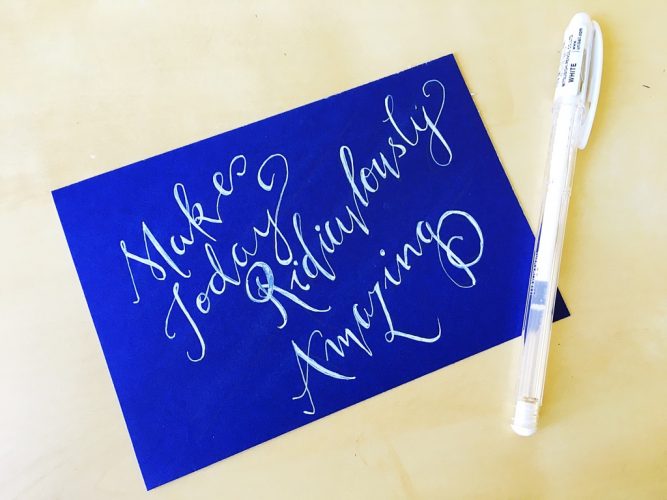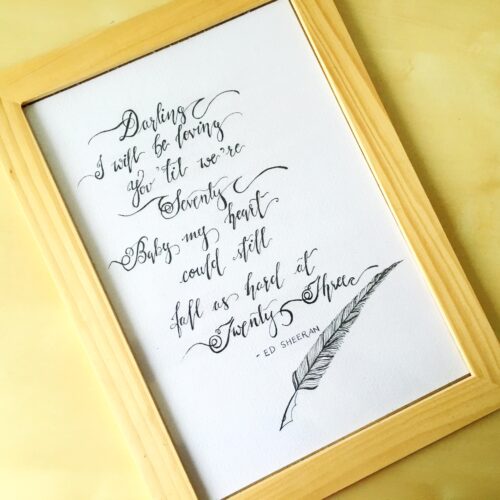 My first faux calligraphy greetings card was a gift to a dear colleague on his wedding, turned out to be very well appreciated.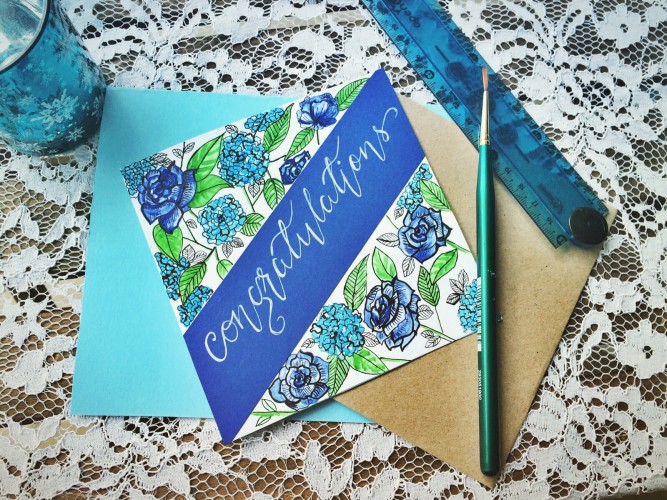 This boosted my confidence to write more quotes and greeting cards for dear ones for Christmas and birthdays.  I gave in my best and was always thrilled when people would appreciate the efforts.  When I compare my current calligraphy skills to the earlier ones shown below, I just smile with a little embarrasment! There has  definitely been a lot of improvement since then.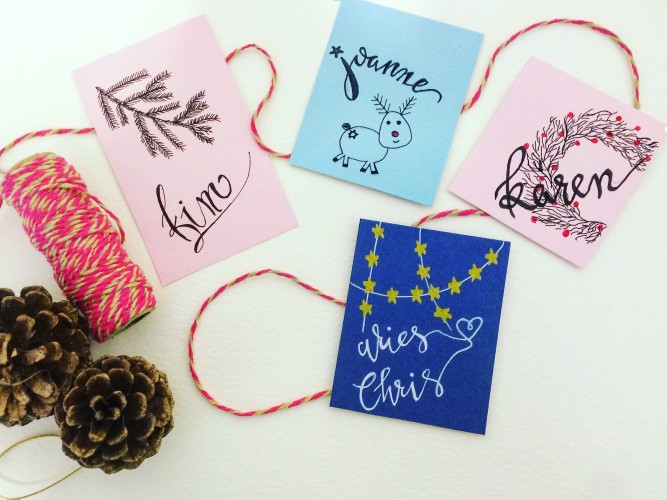 But now my next challenge was to try out Dip pen and brush lettering. I finally took some time to learn how to use those scary nibs and immediately I was hooked.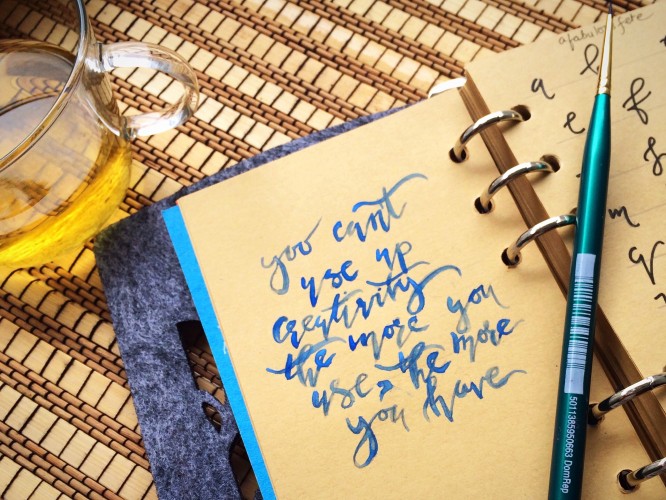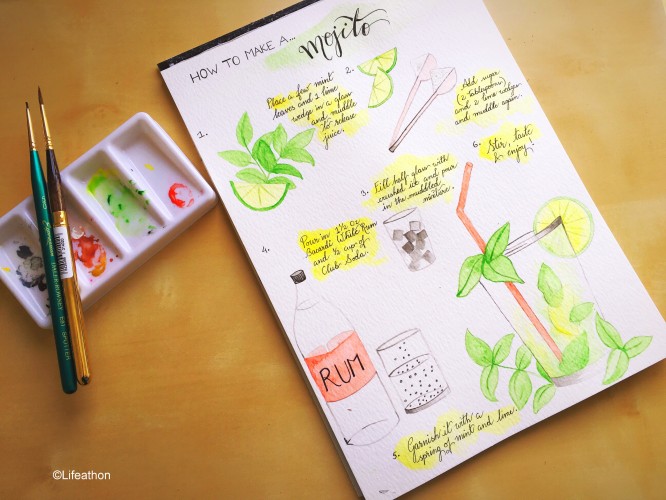 Things started getting real once I started to work with the famous Wedding planners from Freiburg – Rockwedding as a wedding calligrapher and illustrator. I wanted to make sure my calligraphy is descent and professional. I began experimenting with different inks – colored, white, black, watercolor, gouache etc and tried different materials such as chalkboard, glass window and wood .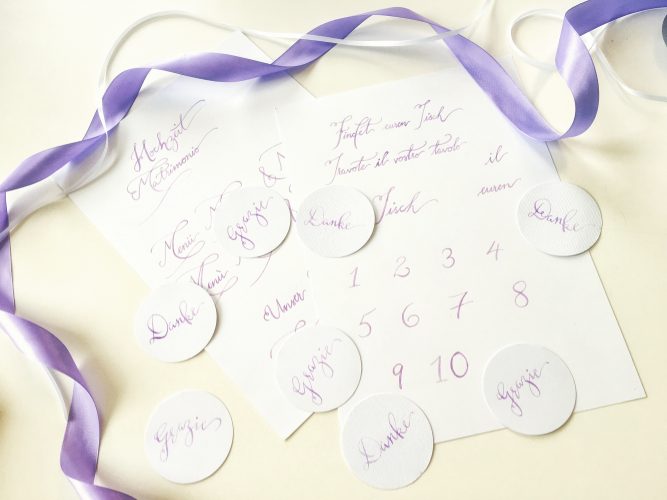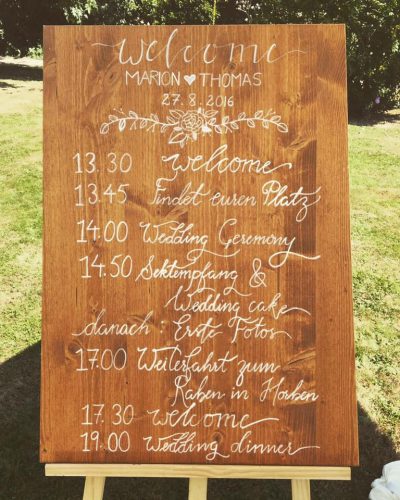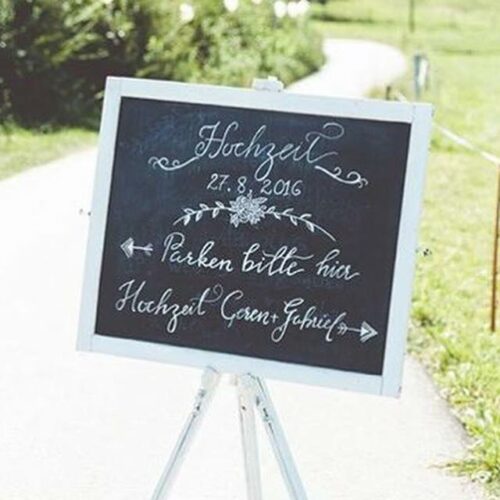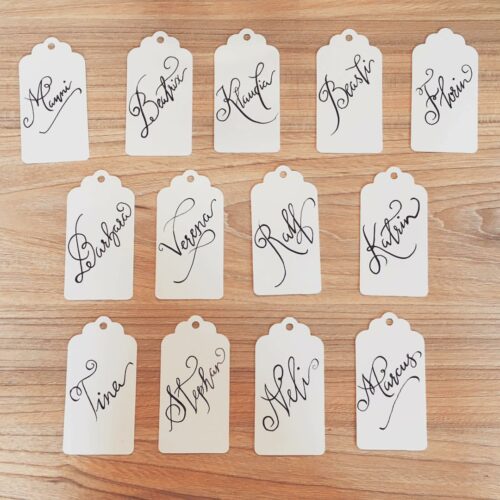 As I was learning more about calligraphy , I kept documenting my work through tutorial.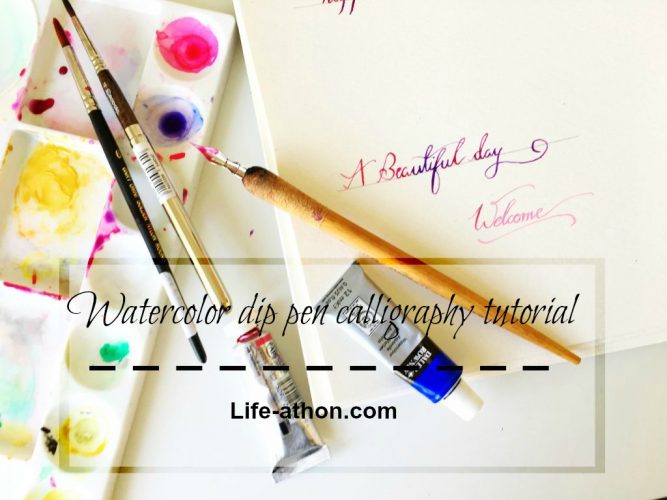 Finally I reached a point where calligraphy was a total joyride. In my recent wedding invitation suites for Rockweddings I worked with different fonts( formal, floral, quirky, elegant, fun) and different styles ( rustic, vintage, boho, watercolor, whimsical, modern ) to come up with unique ideas.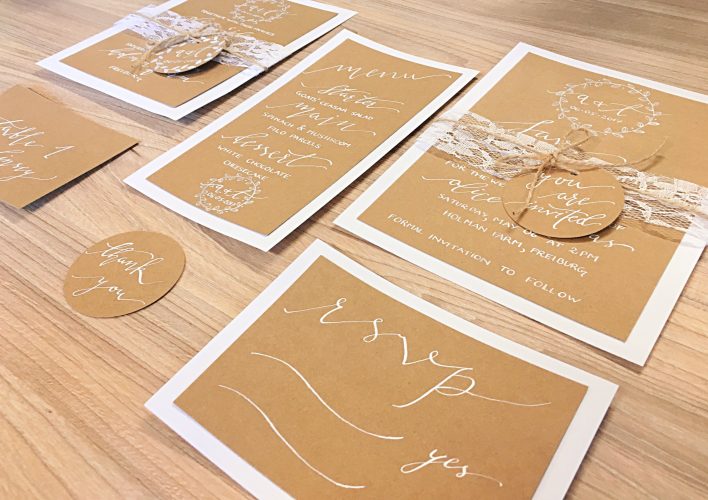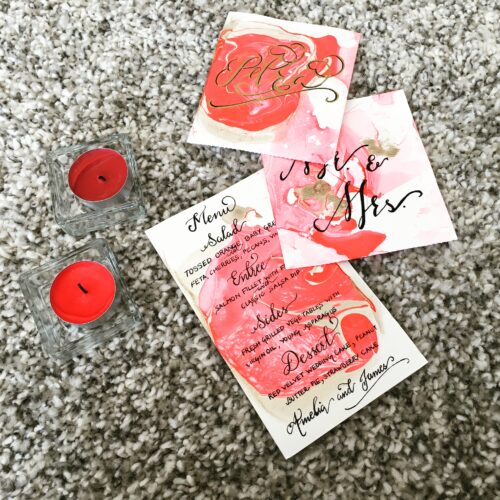 The process of learning never stops. I draw inspiration from Instagram and Pinterest everyday. I am still yet to start working with oblique pens and would definitely try it out soon.
Currently I specialise in custom illustration, calligraphy and design in order to create beautiful and unique pieces for your wedding or event. Drop me a line so that I can help you with your calligraphy needs!
Who are my inspiration ?
I am a hardcore fan of these amazing ladies. Each of their styles are so unique that it is like my daily routine to glance through their IG page on a daily basis. Check it out and I am sure you will be madly in love with these respected calligraphers.
Lindsey Bugbee of Thepostmansknock – Awesome mail arts
Lauren Saylor of A Fabulous Fete – Alternative materials for calligraphy
Jenna Rainey of Mon Voir – Beautiful floral watercolor calligraphy
Seniman Calligraphy – my biggest inspiration for wedding calligraphy
Sharisse DeLeon of Pieces Calligraphy – brush calligraphy
I have never been good since the beginning and in this one year I developed my skills immensely by trying out something new. Just keep creating and you will definitely get better every day. Here is a comparison of my works. Isn't it astonishing how much one can improve within a year?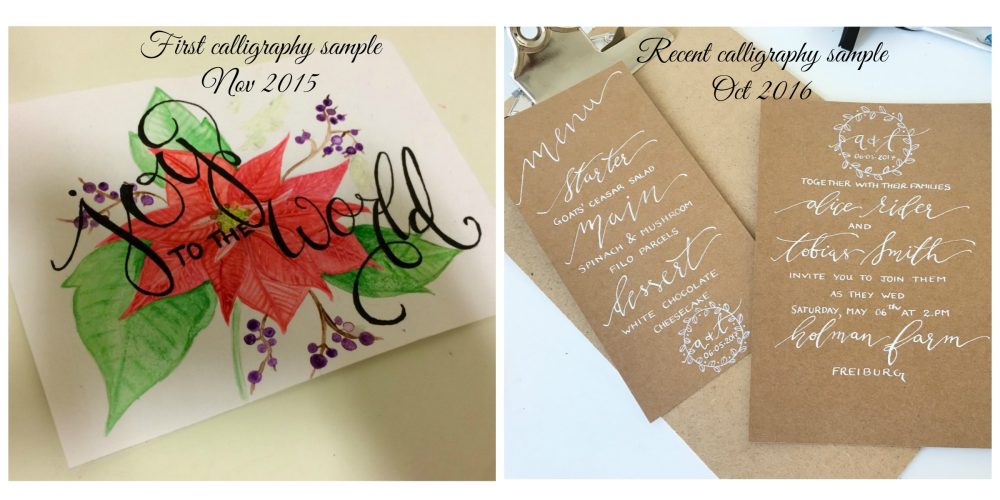 It's your turn!
How was your calligraphy journey? Do share with me in the comment section below.  I'd love to follow your calligraphy journey. If you're on IG, leave your IG handle (@lifeathon) and I'll follow you.
Cheers