Welcome to our very first Christmas home tour! I'm so glad that you're here! Christmas is a wonderful time to decorate specially for decor freaks like me. When it comes to decorating our homes, there are millions of options ranging from elegant gold, pristine white or traditional red and green styles. This holiday however I wanted to try out something different and go rustic. I love this look because it adds a comfy, warmth and charming ambience to homes. Great news for DIY'ers – rustic Christmas decor is easy to make too! So today I would like to share with you with my definitive list of easy-to-create Rustic Christmas Home Decor Tips.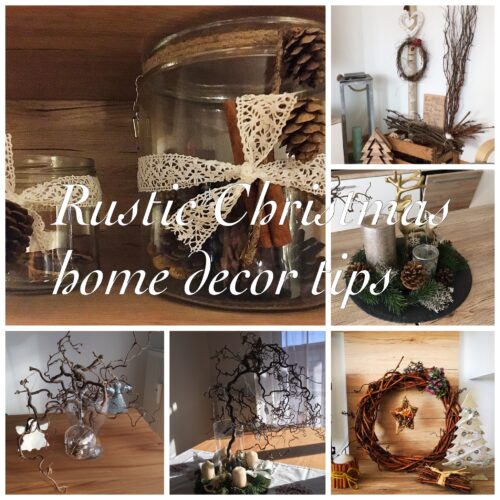 Supplies
All organic nature elements picked from the neighbourhood
Candles, Ornaments – Depot, Freiburg & local Christmas markets
Dried spices, pine cones – Local Discounter (ALDI, LIDL)
Rustic wreath
Christmas wreaths can be made from anything but the most classic one is the wreath made of dried branches. This has been handmade by my father in law and I added a dried hydrangea and a star to complete the look. This can be displayed inside on the mantel, walls and even doors. To learn how to make this cute cinnamon stick candle click here.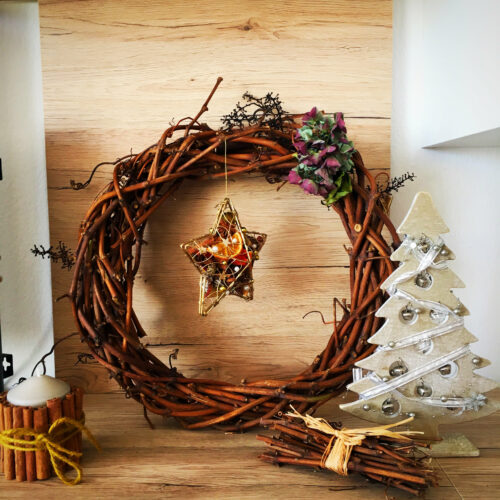 DIY decor branches
I picked up these curly willow branches from the forest last winter. And added a rustic touch to it. You can go creative and add baubles, ornaments, pine cones or even strings of lights. Arrange them as a centrepiece for your Christmas table or place them on your window sill.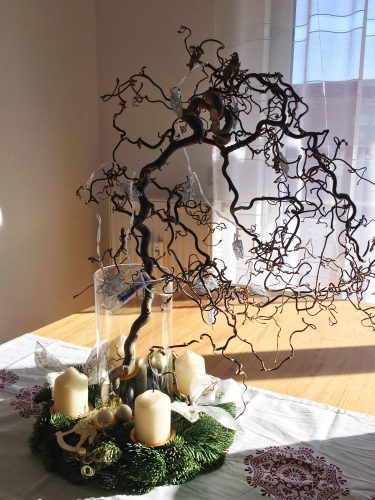 Wooden crate
Turn a simple wooden crate as a front porch or corner decoration. Make a base for your container with stones or paper to secure your arrangement. Now use evergreen branches, twigs, pine cones, birch logs and get creative. You can also tie a big bold ribbon if you like. Easy to do and yet so stylish and the best of all, you can collect most of the items in your crate from your neighbourhood so it is almost free of cost. Add some fairy lights to create a nice cozy look.
Christmas DIY Jar decor
Jars make an affordable Christmas gift and decoration around the holidays. They will add a touch of rustic country charm to your Christmas decorations, and show off your creativity and artistic skills. Fill the jar with Christmas elements and a candle. Wrap a twine or a lace ribbon around the jar and hot glue mixed berries, cinnamon sticks and picks.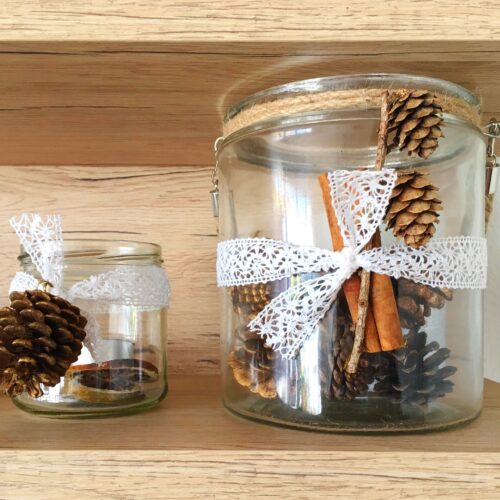 Christmas table centrepiece
This is one of my personal favourite. I used an old Slate board as a base for my decoration. Placed a gold reindeer that I picked from the Christmas market along with a textured candle and a chandelier candle holder. I used evergreen twigs and pine cones to fill up the empty spaces. The candles give the room a cozy vibe, perfect for spending intimate time with your loved ones this season. Say goodbye to your boring centrepiece and try this one!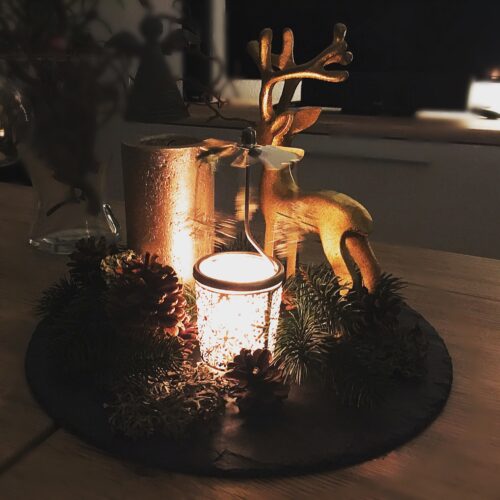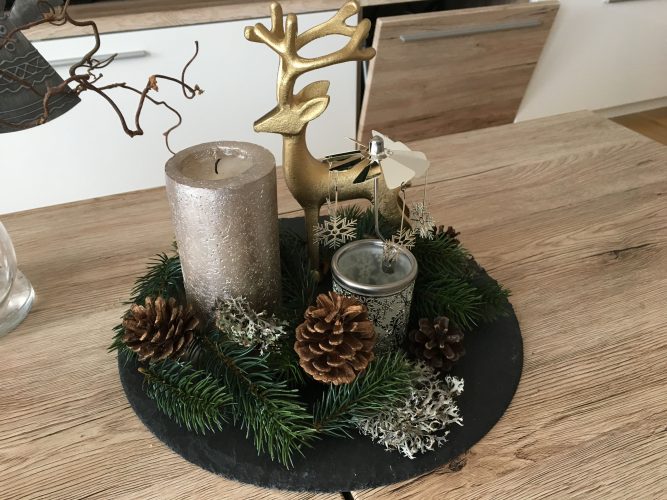 I hope this Rustic Christmas Home Decor Tips has inspired you to get started with your easy to do, budget friendly Christmas decoration. This holiday season choose a rustic style to Christmas decorations and make your home stand out in the neighbourhood! Do share your tips and photos with me with #Lifeathonblog in Instagram. Would love to see your lovely creations.
Cheers