I am on a crafting and DIY marathon this Christmas. This week lets try our hands on some salt dough Christmas ornaments. It is a real, simple, tested and do-able project that can be done this holiday season. They are so simple that it could also be a fun project with kids. I remember making these cuties in grade school! It is always fun and magical to do things that remind you of your younger days, isn't it? So let's get started!
Supplies
2 cups of all purpose flour
1 cup of salt
1 cup of lukewarm water ( Approx)
Christmas cookie cutters
Acrylic color
Straw
Steps
Preheat the oven to 150 Degrees. Mix all the ingredients together in a bowl. Ensure to add water slowly and knead until the dough comes together in a ball(sticky : add more flour, dry: add more water).
Now spread a cling wrap on a flat surface on your kitchen. Roll out the dough to 1/4″ thick on top of the cling wrap using a rolling pin.This is to ensure that the salt dough doesn't stick to the bottom, when we use the cookie cutter.
Cut out ornament shapes using various cookie cutters. I used star, tree,angel and bauble cookie cutters.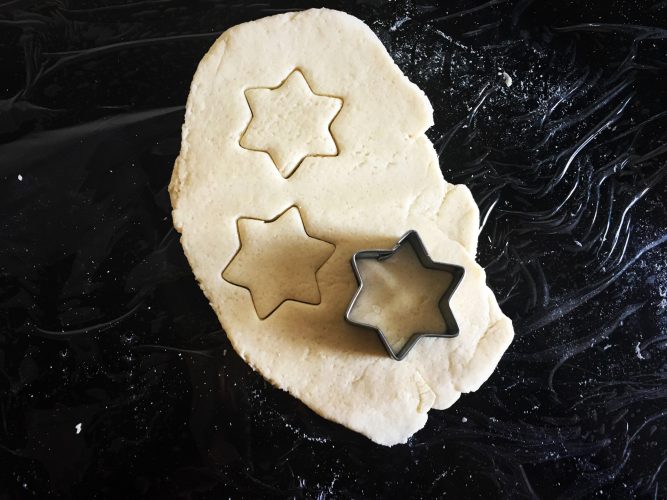 Use a straw to poke a hole through each of the ornaments. Ensure to make a hole large enough for a ribbon or twine. Now Transfer ornaments to cookie sheet and bake for 30 minutes. Ensure that the ornaments are just hardened and not browned.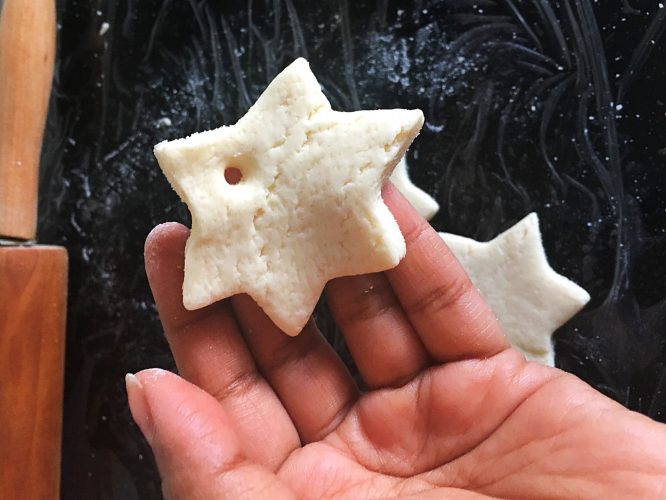 Once baked, let it cool down completely. By now they should be hardened. However, we still have to be careful as they can be quite fragile.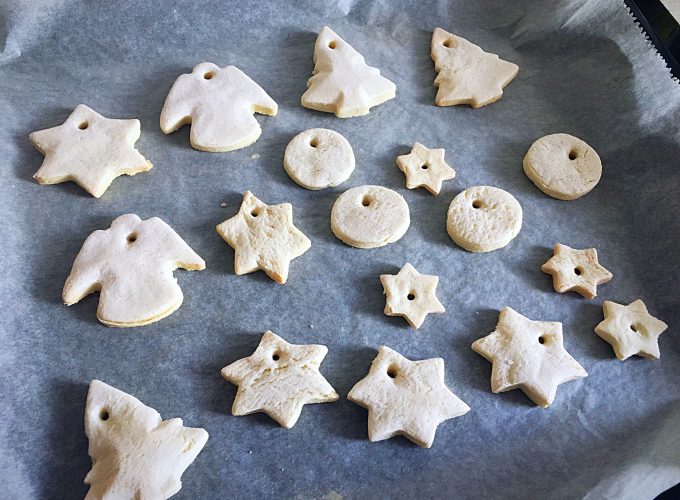 Now its time for my favourite part. I used my Gold Finetec paint to add a dash of color to the ornaments. They look gorgeous isnt it? Use can also use normal acrylic paint or simply food coloring to decorate them. Allow the color to dry before you feed a piece of twine or ribbon through the ornaments.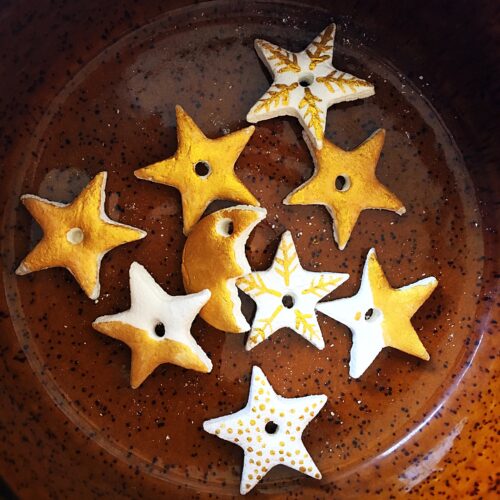 Implementation suggestions
Tie the ornaments through a long twine or a log of wood to make a salt dough ornaments garland and with varying heights to create a staggered look.
These cuties can be also used as a gift wrapping deco or as a gift tag.
You can simple use them as a decoration for your Christmas tree.
It serves as a perfect gift for a kid for his own DIY Christmas coloring project.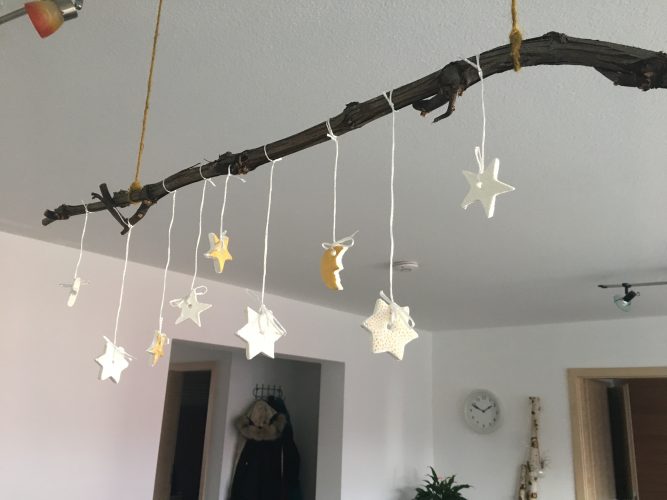 What do you think of my easy peasy Salt dough ornament tutorial? I would love to hear from you. Do share your thoughts and comments. Happy creating!
Cheers